They are made in varius types with features right to every ship making use of these materials: the propeller shaft is made with stainless steel AISI 316 – AISI 630 – Aquamet 17 – Aquament 22 etc.Shaft diameter range 16 ÷ 200 mm. Max lenght 12 m
Boat Propulsion Italia is able to respond to every request with a project specifically designed and produced based on customer requirements. For further informations fill out our Shaft Lines Datasheet with your's boat specifications.
Brackets
---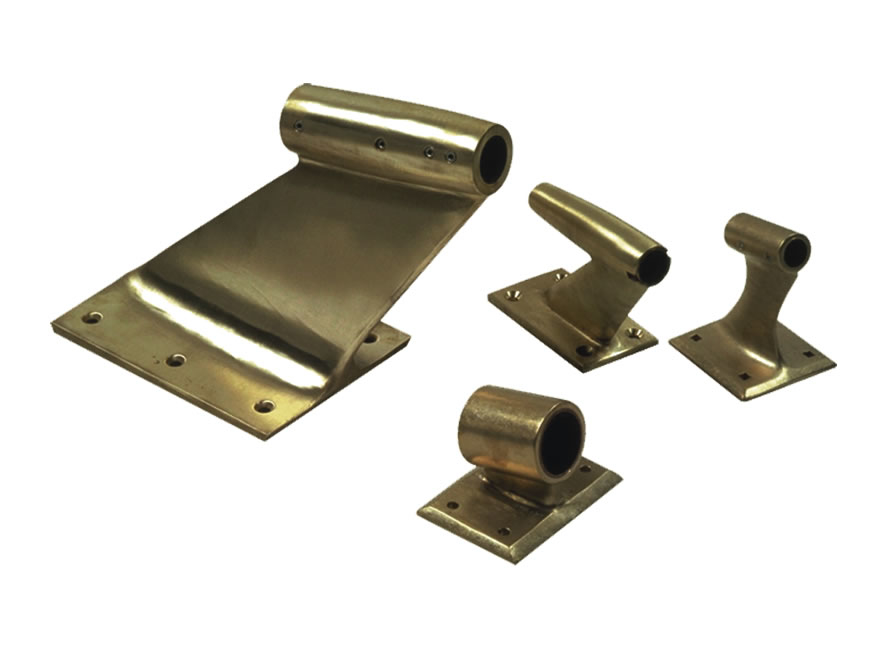 We manufacture all type of brackets. Because of the large number of angle, Boat Propulsion has dveloped a wire range of patterns with an exclusive modification angle system in order to allow any angle of inclination before casting. The design has been made taking in consideration the following parameters:
Minimum drag and weight
Standard N.A.C.A. profile
Air inducting (option)
Non cavitating profile
Hub sized according to propeller hubs to avoid hydrodynamic
Propeller Struts to be glass-in
---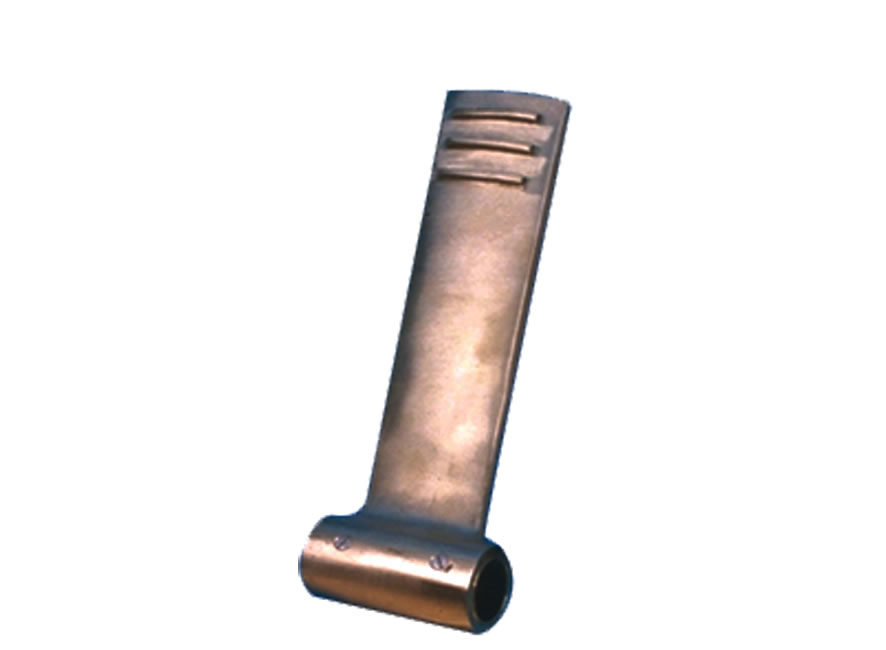 Thanks to the close relationship with the yacht manufactures, Boat Propulsion have developed a range of propeller struts with the following characteristcs:
Easy sticking to glass-in
Minimum drag when sailing
Minimum weight
Maximum mechanical resistance
Several manufactures use bronze and brass material. Boat Propulsion has chosen instead to employ bronzal, an allow including 10% of alluminium, in order to obtain a mechanical resistance of more than 60 Kg/mm2 and 16% of elongation. Thus in case of shock, the propeller strut will be twisted but not broken and the hull will not suffer at all. The N.A.C.A. profile offers a minimum drag, the reduction in weight is the obtained by the increase in mechanical resistance. The well spaced glass-in flyers allow a good sticking of resin.
Production range:
20 to 70 shaft available
Metric and US sizes
Specials dimensions on request